Building a Better Brand
---
Curtainwall Design Consulting (CDC) is a world leader in building envelope services. They have a world-renowned portfolio, but their website was a decade outdated, and their data structure needed improvements. We built a framework for three of their company sites to improve the front and back end.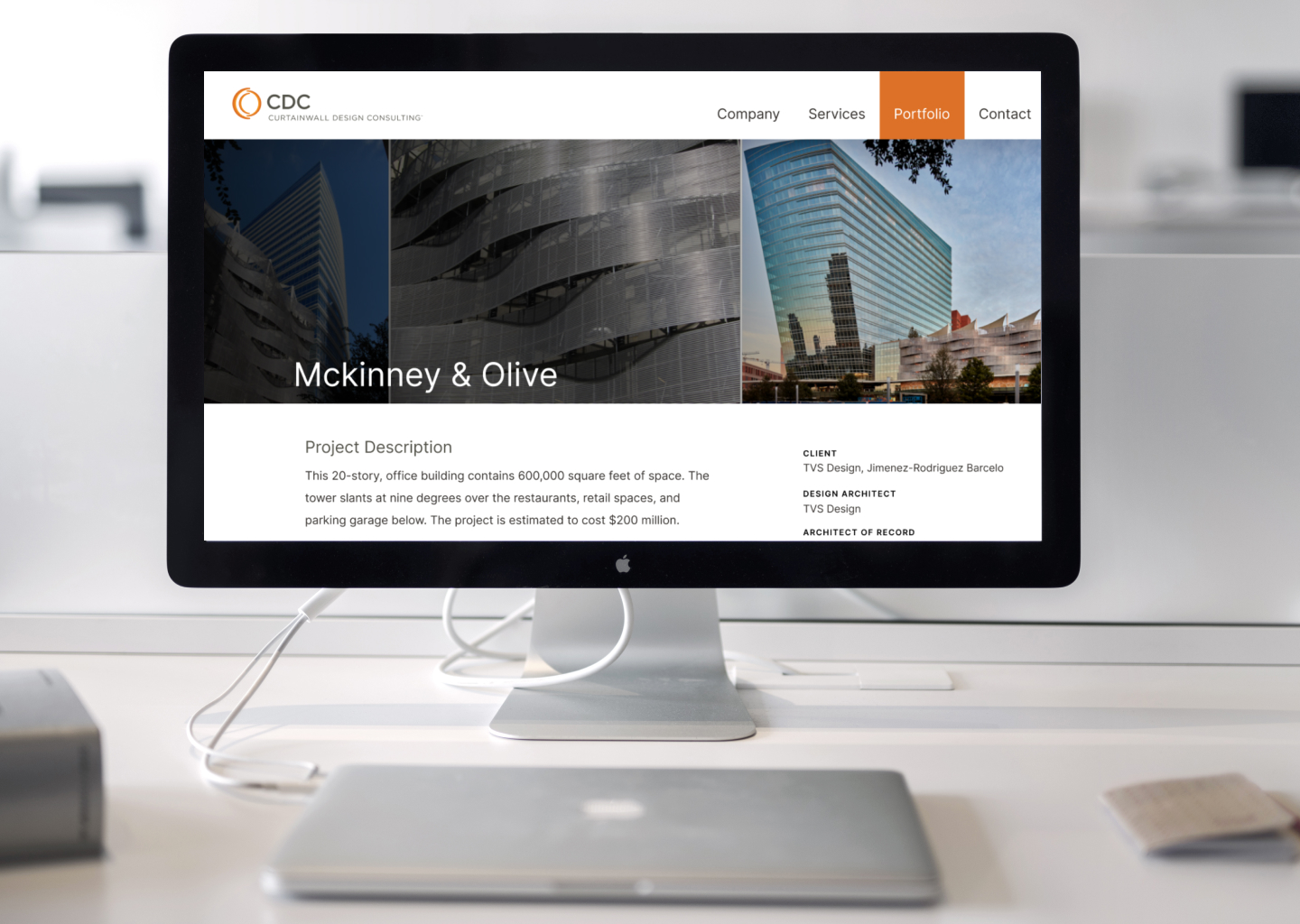 CDC boasts a truly incredible portfolio (we recommend checking it out). But their website design made it difficult to navigate and view similar projects. They had structured data, but the framework didn't allow this, leading to quite a few inconsistencies on the design, not to mention poor SEO.
Before migrating hundreds of projects, we cleaned up all of the data (and even addressed grammatical mistakes), which allowed us to build a much better layout and metadata structure.
More importantly, the improvements to the database allowed us to create a customizable "related projects" section to help their customers discover projects related to their unique problems, not just in their geographical region.